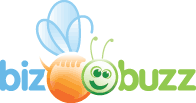 Bizbuzz.co.nz has provided information, resources, tools, support and an active and growing online community for home and small business owners throughout New Zealand since 2000. The David Awards: heroes in small business is an initiative of the Bizbuzz web site.
Visit bizbuzz.co.nz

BNI New Zealand, established in 1999, is the country's largest structured business networking organisation for small to medium businesses. With over 2,600 members and 120 groups around the country in 2015 they generated near $60 million in business.
As a business community, BNI helps create business opportunities through a structured system of referrals and reciprocity, based on trust and giving. Business owners from all types of industries (only one trade representative per group) meet weekly. They build sustainable relationships with other businesses, develop new networks and take BNI's underlying philosophy of 'Givers Gain' to grow their businesses.
BNI has a proven record of having a huge impact on the sales growth of businesses that get involved with it because of the importance of building good, trusted relationships. Now as a partner to the David Awards, BNI has the opportunity to engage with owners of small businesses and align its brand with supporting grass roots and start-up businesses in New Zealand.
Find out more about BNI: www.bni.co.nz. Our support team will help you find a relevant business group in your area and set up a free visit so you can attend and see for yourself how we work.
Find out more about BNI

NZBusiness is the magazine targeted squarely at this nation's owner operators and owner managers. Their businesses (defined as those employing 1- 20 staff), make up 96% of all enterprises by number and account for nearly 40% of value added output.
Visit NZBusiness